Boka bord?
Hos oss är det drop in som gäller, det går alltså inte att boka bord i förväg. Vi håller öppet så länge vädret inte är väldigt dåligt, aktuell information hittar du på vår instagram 
Boka shufflebana?
Shufflebana går bra att boka i förväg för 100 kr/timme och bana.
– Banorna ligger utomhus och vid mindre bra väder finns värmare och filtar att låna. Om vädret är väldigt dåligt och vi måste stänga restaurangen och banorna, så kommer personal att meddela dig per telefon samma förmiddag.
– Vid sen/utebliven ankomst släpps banan till andra gäster efter 15 minuter.
– Fler än fyra personer? Vi rekommenderar att ni bokar båda banorna för bästa upplevelse.
Varmt välkomna till oss!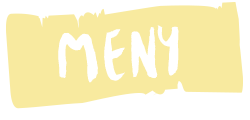 SHUFFLE BURGERS N' SALADS
All burgers are 160g, served medium well. A mix of chuck & brisket. 100% beef with fries on the side.
Plain Jane 110:-
Brioche, ketchup, beef patty
Classic Cheddar 135:-
Brioche, mayo, cheddar, pickled cucumber, beef patty
Fat 'N' Happy 235:-
Brioche, mayo, cheddar, pickled cucumber, double beef patty, double cheese
The Burgeler 155:-
Brioche, classic burger dressing, cheddar cheese, sliced tomato, lettuce, red onion, beef patty
The Italian Job 155:-
Brioche, aioli, ruccola, sun-dried tomato, salami, beef patty
The Mexican (plant based) 130:-
Brioche, Pico de Gallo, avocado, plant base patty
Chicken Salad 145:-
Lettuce, parmesan dressing, chicken breast, crunchy croutons, fried bacon, grated Parmigiano Reggiano
Nacho Fiesta 145:-
Fried chorizo, soy beans, pickled onion, melted cheese, avocado, sour cream, Pico de Gallo, jalapenos
Double up? Why not!
Add an extra patty to your burger 65:-
All burgers can be made plant based and gluten free
SIDES
Dirty fries 65:-
French Fries 45:-
Aioli 20:-
Burger dressing 20:-
Melted cheese 20:-
Parmigiano dressing 20:-
Side salad 35:-
Ad on: Bacon 10:-, Cheese 10:-
Did you say ice cream?
Ask your waiter
DRINKS
Låt våra läskande utbud av drycker släcka er törst!
WINE
Bubbles
Cava, Clos Amador, Brut NV
105/550:-
White Wine
Shuffle Wine, white (Fr)
99/415:-
Clay Creek Vineyard, Chardonnay (Us)
120/480:-
Red Wine
Shuffle Wine, Red (Fr)
99/415:-
Clay Creek Vineyard, Pinot Noir (Us)
120/480:-
Rosé
Shuffle Wine, Rosé (It)
99/415:-
DRAFT BEERS
Carlsberg Hof 4,2% (DK) 65:-
Eriksberg Karaktär 5,4% (S) 72:-
BOTTLED BEERS
Weissbier, 1664 Kronenbourg Blanc, 5% (Fr) 62:-
Kona Longboard Lager 4,6% (Us) 89:-
Brooklyn Defender IPA 5,5% (Us) 79:-
CIDER
Ginger Joe (Gb) 79:-
Somersby Päron (S) 69:-
NON-ALCOHOL
Soda: Coca Cola, Cola Zero, Fanta, Sprite 38:-
Naturfrisk hallon 38:-
Juice: Smakis, pear 25:-
Beer: San Miguel 0,0% (Es) 48:-
Wine: Barrels and Drums, Chardonnay 0,3% (Fr) 59:-
DRINKS – PITCHERS
Shuffle's Sangria 295:-
White, Red or Rosé
Shuffle's Mojito 295:-
Mint