Boka bord hos oss?
Vi arbetar efter principen "dropp-in i mån av plats". Det går alltså inte att boka bord i förväg.
Aktuell information om öppettider hittar du på vår instagram 
Vid frågor eller bokning av shufflebana, maila oss på play@shufflebar.se 
Eftersom att hela Shufflebar är utomhus och till stora delar utan tak så är det kläder efter väder som gäller, vi har så klart både filtar och värmare.
Skulle det bli så dåligt väder att vi måste stänga så hör vi av oss till dig som bokat bana under förmiddagen samma dag.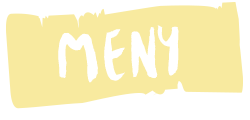 SHUFFLE BURGERS N' SALADS
All burgers are 160g, served medium well. Chuck roll & brisket, 
100% beef with fries on the side
Plain Jane 75:-
Brioche, ketchup, beef burger
Classic Cheddarc 125:-
Brioche, mayo, cheddar, pickled cucumber, beef burger
The Burgeler 145:-
Brioche, classic burger dressing, cheddar cheese, sliced tomato, lettuce, red onion, beef burger
The Italian Job 155:-
Brioche, aioli, arugula, sundried tomato, truffle salami, beef burger
Chicken Salad 130:-
Lettuce, parmesan dressing, grilled chicken breast, crunchy croutons, fried bacon & grated Parmigiano Reggiano
The Mexican (plant based) 120:-
Brioche, Pico de Gallo, avocado, baked beans, cilantro & plant based burger
Nacho Fiesta 105:-
Fried chorizo, soya beans, pickled onion, melted cheese, avocado, sour cream, Pico de Gallo & Jalapeño
Double up? Why not!
Add an extra patty to your burger 55kr
All burgers can be made plant based and gluten free
SIDES
Dirty fries 65:-
French Fries 45:-
Truffle mayo 20:-
Aioli 20:-
Burger dressing 20:-
Melted cheese 20:-
Parmigiano dressing 20:-
Side salad 35:-
Ad on: Bacon 10:-, Cheese 10:-
Did you say ice cream?
Homemade ice cream white various toppings 65:-
Vanilla ice cream, caramel sauce, smashed Oreos, meringues & dries raspberries
DRINKS
Låt våra läskande utbud av drycker släcka er törst!
WINE
Bubbles
Cava, Clos Amador, Brut NV
105/550:-
White Wine
Shuffle Wine, white
99/415:-
Spanien, Nai, Albarino, Riax Baixas (Es)
120/480:-
Red Wine
Shuffle Wine, Red
99/415:-
Italien, Primitivo di Manduria, Cantine due Palme (It)
120/480:-
Rosé
Frankrike, La vieille ferme (Fr)
99/415:-
DRAFT BEERS
Carlsberg Hof 4,2% (DK) 65:-
Eriksberg Karaktär 5,4% (S) 72:-
BOTTLED BEERS
Weissbier, 1664 Kronenbourg Blanc, 5% (Fr) 53:-
Budweiser 5% (Us) 62:-
IPA, Samuel Adams Rebel, 6,5% (Us) 69:-
CIDER
Ginger Joe (Gb) 72:-
Somersby Spritc (Sv) 69:-
Somersby Päron (Sv) 69:-
NON-ALCOHOL
Soda: Coca Cola, Cola Zero, Fanta, Sprite 38:-
Naturfrisk fläder 35:-
Juice: Smakis, pear, orange 25:-
Beer: San Miguel 0,0% (Es) 39:-
Wine: Barrels and Drums, Chardonnay 0,3 (Fr) 45:-
DRINKS – PITCHERS
Shuffle's Sangria 295:-
White, Red or Rosé
Shuffle's Mojito 295:-
Mint